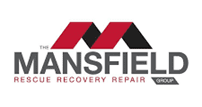 Instruction: Recovery Depot - Rent Review
David Charles Property Consultants were retained by The Mansfield Group to negotiate the rent review on their Woking recovery depot. The premises were measured and after researching the market a negotiated settlement was agreed with the landlord surveyor.
Need a rent review?
Get in touch with the team at David Charles
Operating as property consultants, property management experts and commercial estate agents, our team can advise you and your business, whatever your property management needs. We deal with everything you would expect from a commercial property company.