Instruction
Retail Unit Acquisition
Instruction - Acquisition of Retail Unit
After outgrowing their previous showroom the new property was identified and secured to create Specialized London (Ruislip) Concept store. The new facility allows a huge selection of equipment to be displayed with the support of a large workshop.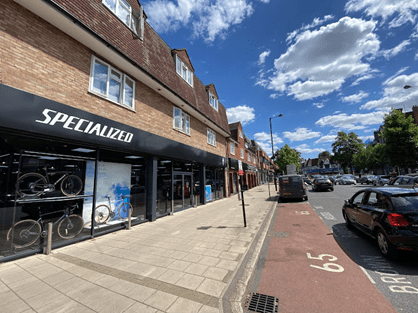 Need to acquire property?
Get in touch with our expert team today.